What we do
Meli Bees Network gUG, inspired by the Meliponini bees, aims to create environmentally and economically sustainable activities that allows both land and people to flourish.
We support traditional communities in the development of regenerative practices in the most endangered areas of the Amazon and connect native bees with regenerative agriculture, environmental education, and knowledge generation to develop new livelihood opportunities:
Our Projects
To act in our activity fields, we develop projects with Community Strengthening, Native Beekeeping (meliponiculture), Agroforestry and Forest Protection.
You can also get involved and support us to develop such projects!
Our Impact
Our projects positively impact (1) local biodiversity, (2) community resilience, (3) scientific research, (4) education and cultural heritage conservation, (5) food sovereignty and (6) economic security.
Read More!
Partners and Prizes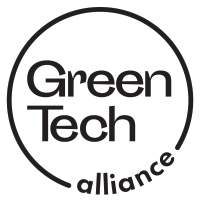 Contact
Contact us via hello@meli-bees.org or just fill out the following contact form:
Meli Bees Network gUG
Im Grund 26
88416 Ochsenhausen
hello@meli-bees.org
Account for donations:
IBAN: DE44430609671108044800
BIC: GENODEM1GLS