Meli brings international researchers to Unisinos' series of talks (in English), showing the importance of science being at the forefront of our work with bees!
Author: Ana Rosa
Bees are beautiful, have great economic importance and are one of the most well known insects for the general public but, how do bees live? How many species of bees exist?
To answer these questions is fundamental to bring science to the forefront of our work with the pollinators. The scientific approach is a necessary tool to approach these many questions that are still open about the diverse, endangered and vital to our environment, beings. For that reason, we need to bring specialists to the talk!
Register to join the talk:
– Christoph Grüter, prof. at University of Bristol (June 9th)
Topic: Colony organisation in stingless bees


Check the full series:
Meli joint Unisinos' series of talks and brought international researchers with large experience with bees, particularly the stingless ones. The first edition of these series will happen between March and June of 2021 and will count with:
Past talks: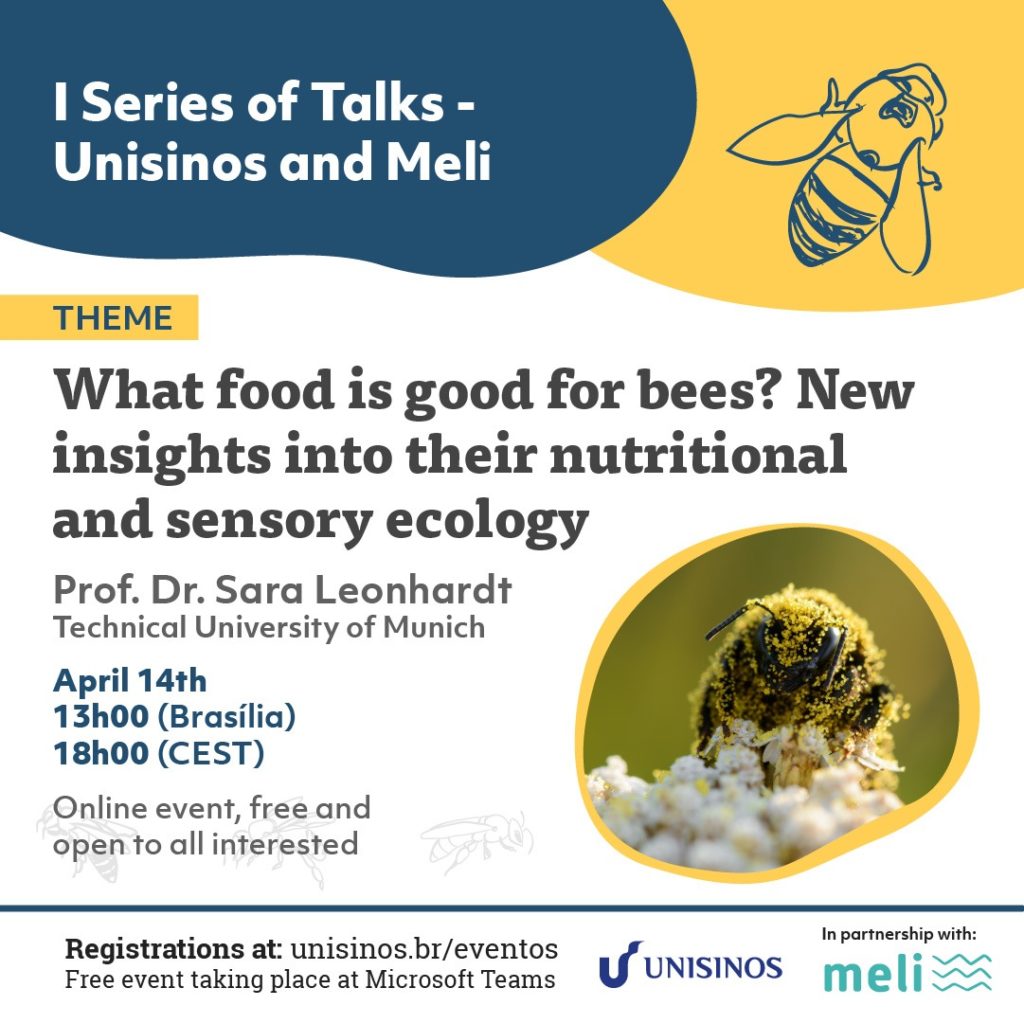 – Dr. Sara Diana Leonhardt, prof. at Technical University of Munich (April 14th)
Topic: What food is good for bees? New insights into their nutritional and sensory ecology.
– Dr. Martin Hasselmann, prof. at University of Hohenheim (March 17th)
Topic: The Diversity, Evolution and Importance of Bees.
– Marina Moser, Bunte Wiese Stuttgart and PhD candidate at Staatliches Museum für Naturkunde Stuttgart and University of Höhenheim (May 12th)
Topic: Bunte Wiese – How to save biodiversity with your fellow students.
Keep tuned if you want to learn more about bees and its huge importance!
Register here!